6.11.2023 Mohamed Ragab presented "ESPRESSO: A Framework for Empowering Search on Decentralized Web" at the 24th International Conference on Web Information System Engineering (WISE 2023), which took place in Melbourne, Australia, 25-27 October 2023.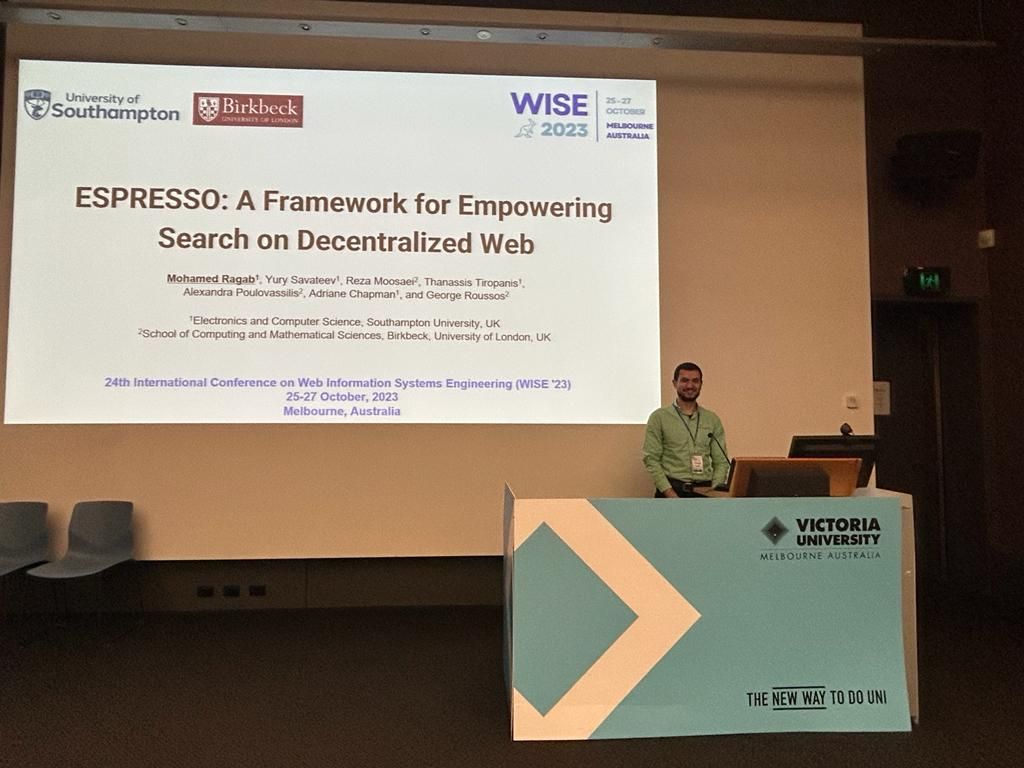 12.03.2023 Thanassis Tiropanis presented "The Challenges of Data Sovereignty in a Decentralised Web" and how technology suites like SOLID,  and projects like ESPRESSO relate to it. The presentation was at the XXVIII Conference on Contemporary Philosophy and Methodology of Science, which took place in La Coruña, Spain, 9-10 March 2023. The topic of the conference this year was "The Web: Scientific Creativity, Technological Innovation and Society". Thanassis also joined a roundtable discussion on the "Role of Artificial Intelligence and Society in the Future of the Web."
14.02.2023 3 Research Fellow (Postdoctoral) positions on the ESPRESSO project are now filled – we welcome Dr. Reza Moosaei, Dr. Yury Savateev, and Dr. Mohamad Ragab to the team!